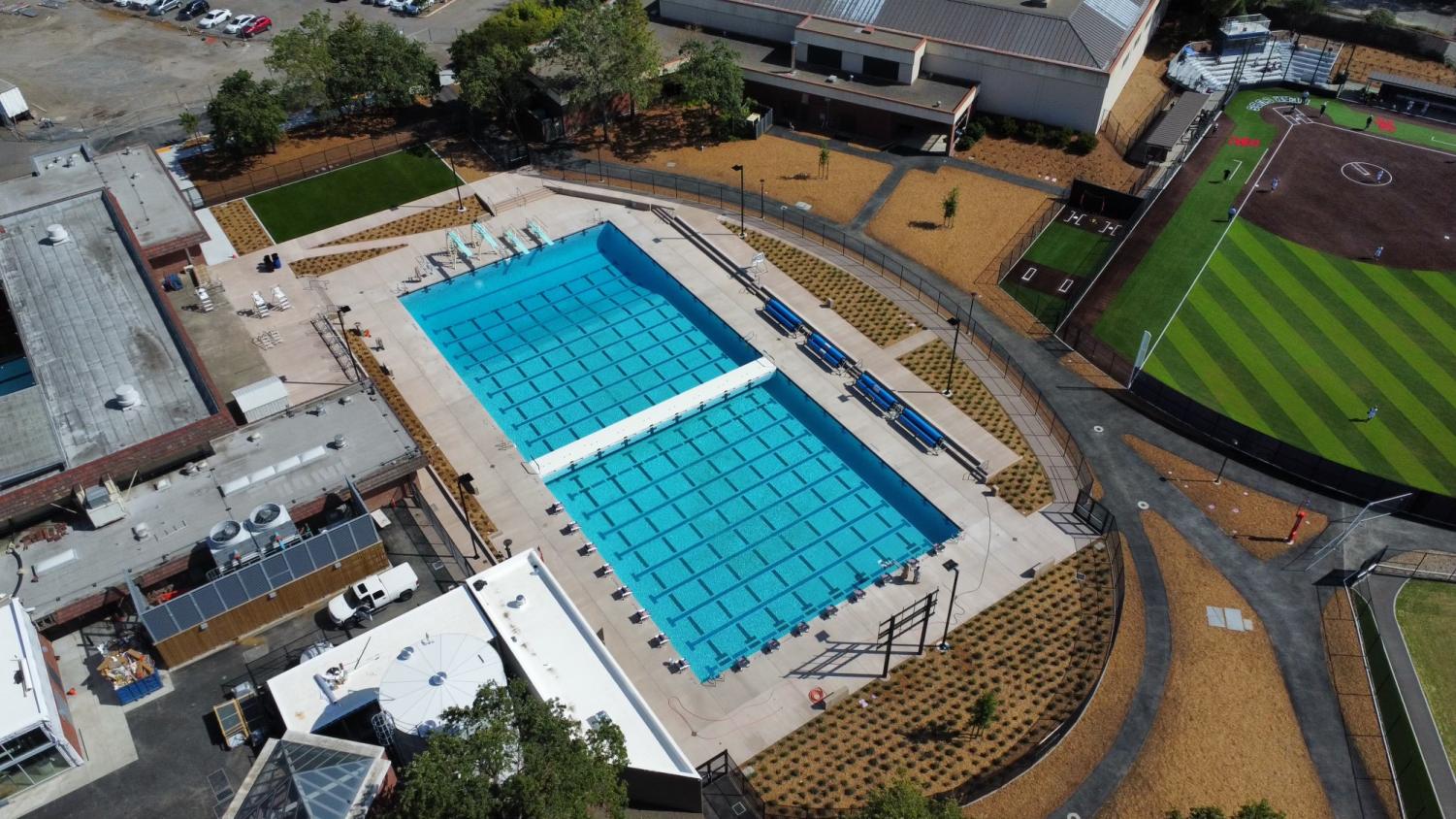 Quinn Outdoor - Kathryn J. Kettler Pool
The outdoor state of the art pool is a 20 lane/25 yard by 8 lane/50 meter competition pool ranging in depth from eight to thirteen feet. The outdoor pool includes four diving boards, specifically two one-meter boards and two three-meter board for both class use as well as competition. The outdoor facility also includes a moveable bulkhead allowing for multiple distance configurations for competitive swimming, diving and water polo. It also includes a digital timing system and scoreboards for competition. The outdoor pool facility includes spectator seating, pace clocks, and direct access to our locker rooms.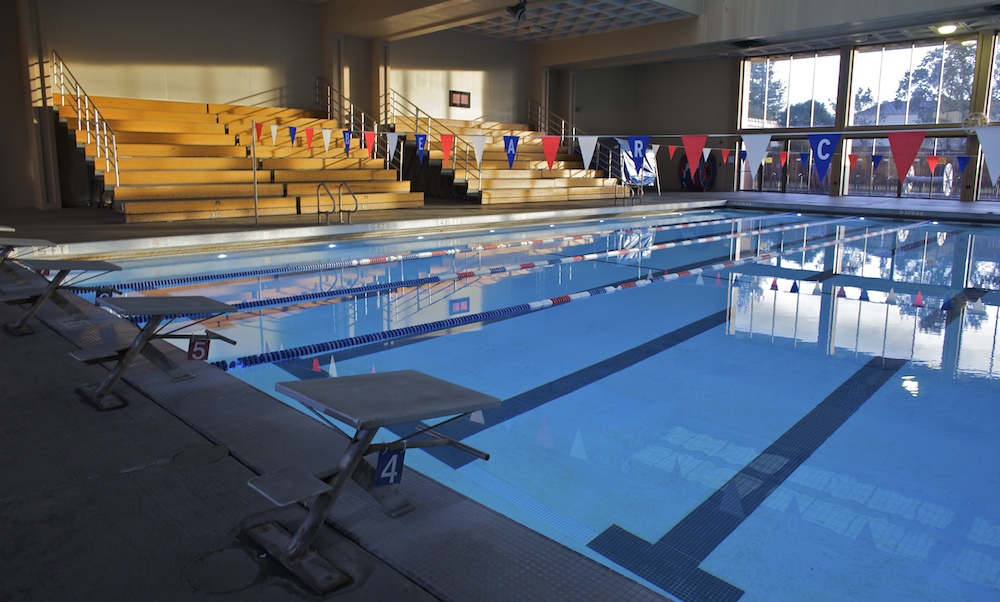 Quinn Indoor - Bob Miyashiro Pool
The indoor pool is an eight lane, 25 yard competition pool ranging in depth from three and half to five and a half feet. The deeper end includes eight starting blocks and the pool is wired with a sophisticated Colorado timing system that includes a digital scoreboard and eight touch pads. The indoor pool also includes four ladders, removable stairs, and a wheel chair lift for our classes and adaptive physical education programs. The indoor facility also includes two full sets of bleachers, two pace clocks, men and women locker and shower rooms, an underwater viewing room, and a retractable roof that is opened and closed as weather permits.